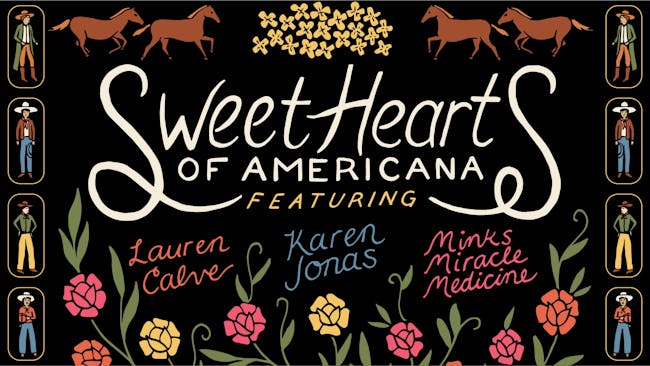 3 Rockin' Lady Songwritersn at Pearl Street Warehouse
Karen Jonas is an Americana singer/songwriter from Fredericksburg, Va. Her intensely personal songwriting first grabbed national attention with the release of her critically acclaimed 2014 debut album Oklahoma Lottery, and leading to international praise with her following albums, 2016's confident Country Songs and 2018's swanky "Butter."
Six years of non-stop touring have produced a smoldering live act that's culminated in her latest album, Lucky, Revisited. Releasing July 19, 2019, this "action packed overview of Jonas' finest songwriting" (Glide Magazine) debuted at #13 on the EuroAmericana Chart.
She's shared stages with Dale Watson, Alabama, Joe Ely, Bob Schneider, The Lone Bellow, Brandy Clark, Robert Earl Keen, Amanda Shires and dozens more—lighting up venues around the country from intimate house concerts and listening rooms to rowdy honky-tonks and outdoor festivals, and a 2019 showcase at SXSW in Austin, Texas. She was nominated for the "Best Honky Tonk Female" Ameripolitan Award and recently named "Best Country/Americana Artist" by the Washington (DC) Area Music Awards.
Virginia native Lauren Calve is a Washington, D.C. area singer-songwriter, guitar and lap steel player who has brought a vital new energy to the Americana scene. She has become a mainstay at prominent local and regional venues, and is honored to have opened for artists like Justin Townes Earle, Rhett Miller, Erika Wennerstrom of Heartless Bastards, and Charlie Worsham. Building on the vibrant blend of blues, country and rock that continues to shape her musical vision, Calve's third album is set to be released early 2020.
Mink's Miracle Medicine formed on the banks of the Shenandoah river by songwriters Melissa E. Wright and Daniel Zezeski. MMM combines their respective backgrounds of indie-punk and old-timey country to create a thoughtful mesh of twang-inspired rock n' roll.
Both Wright and Zezeski, who met five years ago in the green room of a Hackensaw Boys concert, have deep musical roots. Wright studied vocal performance at Berklee College of Music in Boston before eventually moving back to West Virginia, where she also teaches music lessons. A furniture maker by day, Scranton native Zezeski cut his teeth in punk and ska bands as a teenager, eventually leaving home to hop trains and ride the rails with his Epiphone Hummingbird guitar in tow.
Together they have toured the country and released two albums which have received praise from Noisey/VICE, NPR Music, American Songwriter, and NoDepression, who states: "...these are some of the most memorable songs I've heard in ages."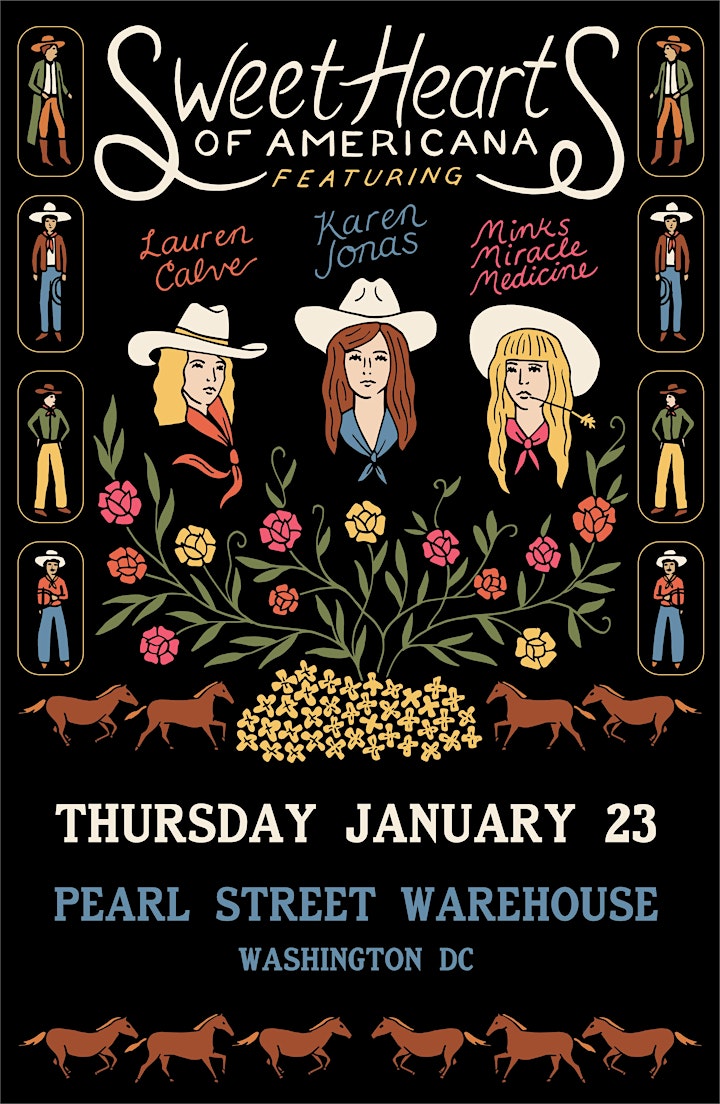 Venue Information:
Pearl Street Warehouse
33 Pearl Street SW
Washington DC, DC, 20024