Vinyl Record Preservation Society & Pearl Street Warehouse Present
Carmine & Vinny Appice Drum Wars
Billy F Gibbons
Ron Holloway
This event is a benefit for the Vinyl Record Preservation Society. Also performing will be DJ Dredd, Free Lobster Buffet + The Deplorables.
The Vinyl Record Preservation Society collects duplicate records being removed from the Library of Congress' collection and distributes the records to schools,nursing homes and other establishments that could benefit.
Billy F Gibbons - Along with the late Stevie Ray Vaughan, ZZ Top guitarist Billy Gibbons is unquestionably one of the finest blues-rock guitarists to ever emerge from Texas. Born on either March 4 or December 16, 1950 (both dates have been given in the past), and raised in Houston, Texas, Gibbons grew up in a home that favored both classical and country sounds, but upon discovering Elvis Presley via an appearance on The Ed Sullivan Show, Gibbons became transfixed by rock & roll. It wasn't long before he discovered other early rock & rollers (Little Richard) as well as bluesmen (Jimmy Reed) via a local radio station. Soon after receiving a Gibson Melody Maker electric guitar and a Fender Champ amp for Christmas in 1963, Gibbons began emulating his heroes — forming his first band when he was 14 (the Saints). The guitarist later joined a group around the mid-'60s called the Coachmen, who specialized in more psychedelic-based sounds, inspired by the likes of Jefferson Airplane, Jimi Hendrix, and the local Texas outfit 13th Floor Elevators (led by a young Roky Erickson). Gibbons' band eventually changed their name to the Moving Sidewalks, issuing a lone album in 1968, Flash, although an early single, "99th Floor," would later receive attention when included years later on the Pebbles: Vol. 2 compilation. While the Moving Sidewalks never made a splash outside of Texas, Gibbons must have been pleased when Jimi Hendrix (with whom the Sidewalks toured with around this time) began endorsing the guitarist as one of his favorite new players to the media.
Carmine and Vinny Appice Drums Wars - Two of Rock's Most Legendary Drummers / Brothers Come Together With an All-Star Band! The Appice Brothers, Carmine and Vinny, have conquered the rock world for decades and now join forces to conquer the world with their own rock show. Playing the greatest hits of their previous bands like Black Sabbath, Dio, Ozzy Osbourne, Rod Stewart, Blue Murder and more, the Appice Brothers deliver a rock show that will impress both rockers and drummers alike.
This show is not a drum show but a high energy, mind blowing rock concert with legendary songs, played with vehemence & power. Legendary rock drummer, Carmine Appice (Ozzy Osbourne, Rod Stewart, Vanilla Fudge, Cactus, and Jeff Beck to name a few), has enjoyed an amazing almost 50 year career as a rock star, music educator, author, and rock pioneer. He is widely considered to be one of the most accomplished showmen in rock.
Franky Perez - is an American musician best known as a solo artist, singer of Finnish Cello-based rock band Apocalyptica, and as former guitarist for Scars on Broadway. He has released three solo albums, Poor Man's Son, My 4th of July and Addict, and performed with Guns N' Roses guitarist Slash in his live band before Slash assembled the touring band that backed him during his first full solo tour with Myles Kennedy. He has also collaborated with Slash's VR bandmate Dave Kushner, releasing songs under the pseudonym of DKFXP, as well as the virtual band Pusher Jones, contributing the song "Count Me Out" to The Avengers soundtrack. He is also a member of the band Deadland Ritual with Geezer Butler,Matt Sorum and Steve Stevens.
Ron Holloway is one of the busiest tenor saxophonists on today's music scene in any genre! Recently, Ron toured extensively with The Warren Haynes Band, in support of two critically acclaimed releases on the Stax Records label. Holloway is a frequent guest of Gov't Mule, Tedeschi Trucks Band and The Allman Brothers Band. Over the years, he has been a member of an eclectic roster of groups, including; The Warren Haynes Band, the Susan Tedeschi Band, the Dizzy Gillespie Quintet, Gil Scott-Heron and Root Boy Slim. Since 2014, audiences have been filling venues to see Holloway's latest project: His own band. A high energy, sax-driven funk machine, called The Ron Holloway Band!
In the Biographical Encyclopedia of Jazz, renowned jazz critic Ira Gitler describes Ron Holloway as "a bear-down-hard-bopper who can blow authentic R&B and croon a ballad with warm, blue feeling." While true, this only begins to touch upon the versatility of the tenor saxophonist! The quest for complete expression has been a hallmark of Ron Holloway's music from the beginning.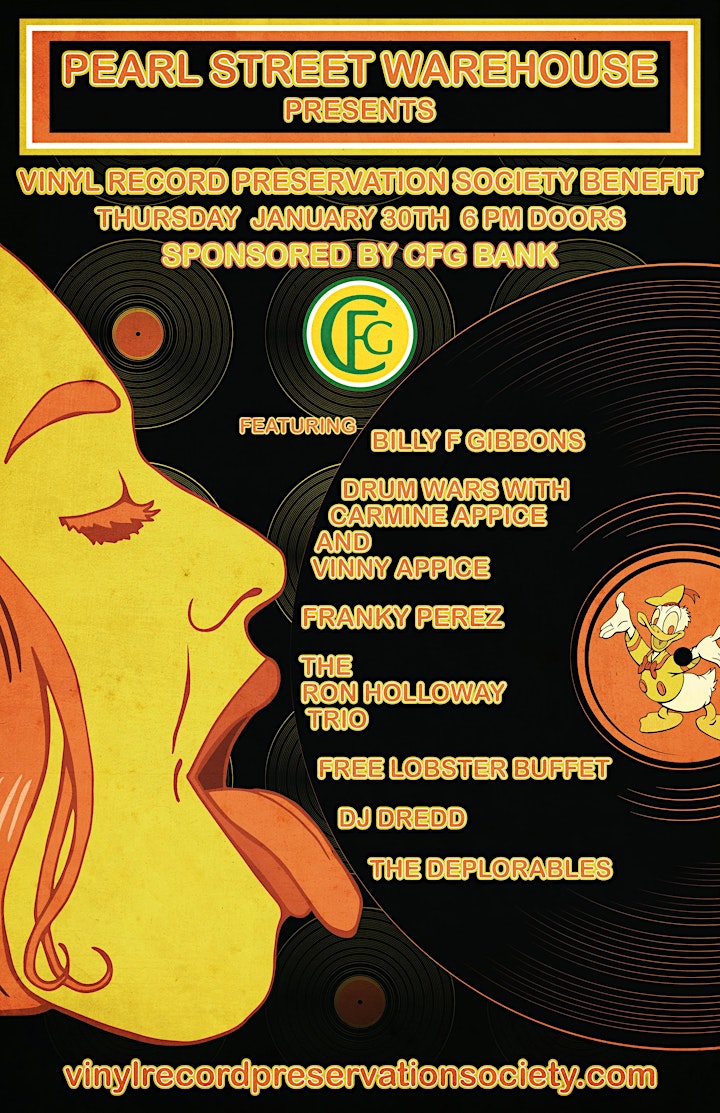 Venue Information:
Pearl Street Warehouse
33 Pearl Street SW

Washington DC, DC, 20024