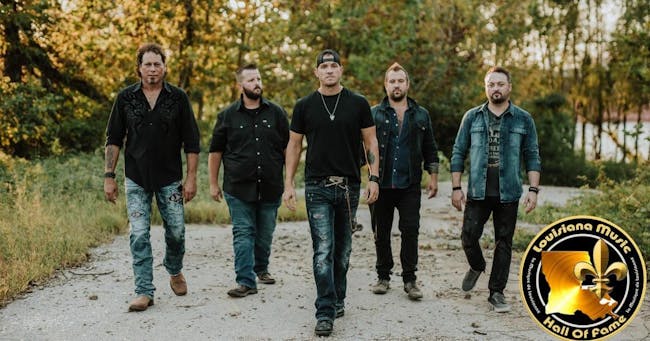 Please join Pearl Street Warehouse as we welcome this Louisiana Music Hall of Fame Artist to our stage.
Chase Tyler's vocal abilities, high energy, and complete command of the stage, are just a few of the things that make him one of the most sought after entertainers in the Gulf Coast region. Chase, along with his remarkable band of extraordinary musicians, are perfectly at home on any stage. Chase has opened for many of today's top country, and rock acts. Since his induction into the Louisiana Music Hall of Fame in 2011 (Future Famer category) his star has been steadily on the rise. Releasing 2 full length studio albums, to much anticipation and delight of his fans. Currently working on a third album, Chase's mix of Southern Rock, Country, Swamp Pop, and dance favorites, will surely have him coming to a city near you.
"Chase Tyler just keeps cranking out hits!" So says Carley McCord of WTGE 100.7 The Tiger regarding Tyler's latest single, Louisiana Is My Home. "Fantastic song!" says WYNK Country 101.5's Austin James. WUUU in Covington's Beau Gast says "We love Chase Tyler!". Nationally syndicated DJs Big D and Bubba simply say: "Chase Tyler ROCKS!".
Co-written by Tyler, Louisiana Is My Home pays homage to the singer's home state and its wonderful culture that makes the state so unique. The song and its accompanying video have already received over 700,000 plays.
Since the release of his debut Cut to the Chase CD in 2005, as well as his follow ups Just Add Beer and Tailgate Sunset, Tyler and his band have made a habit of playing to standing room only audiences throughout the Gulf Coast region. Tyler's smooth, rich vocals and high energy shows make him one of the South's most demanded artists.
https://www.chasetylerband.com/
https://twitter.com/chasetylerband
https://www.reverbnation.com/chasetylerband
https://www.facebook.com/chasetylerband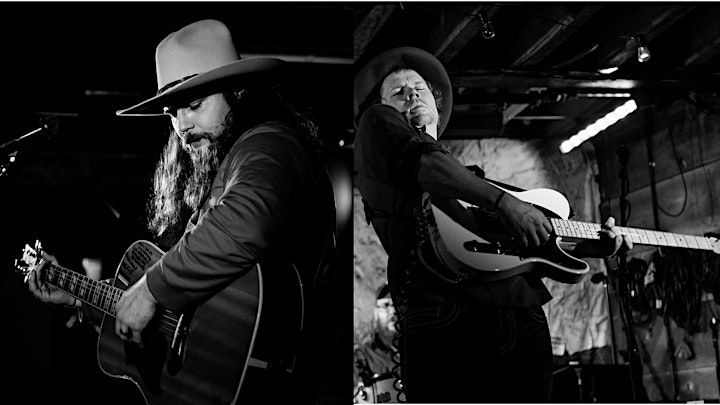 Steven Bruce is a country music singer/songwriter from Fredericksburg, VA. He has a style of his own with a voice just as unique. His songs are compelling and filled with passion and honest truth. Steven's debut album "Same Time, Same Place, Same Station" is due out in early 2020.

Having had a passion for music from an early age, Steven's parents purchased him an acoustic guitar at the age of 15. He then spent the next several years honing on his craft.

Steven spent many years playing and performing for his late grandparents in their living room while learning to keep time with the grandfather clock on his grandparent's wall. "I was keeping time with the clock on their wall" Bruce sings on the tribute he wrote for his grandparents. The same track, as well as many other songs from the album, paint vivid pictures of the comforts and settings of his grandparent's home place and reflect on how much his time with them influenced his playing.

'Shirley Bird' talks directly about the kindred spirit who was Steven's Nana, Shirley Nicholson. "The day came, and god took her away, he gave her the biggest pair of wings" Bruce sings with confidence and conviction as he reinsures us of his Grandmothers angelic presence that is to never be forgotten.

Through his early 20s Steven performed in several bands as well as in a duo act and as a solo act in and around Fredericksburg, VA. Most notably Steven was a founding member of the band, Whiskey Revival. In his time spent with Whiskey Revival, the band was awarded the title of Best of the Burg in 2019. The band played several hundred shows in and around the NOVA/DC region over a 3-year period.

Through life lessons learned the hard way, Steven paints a picture of the good times and bad times through his songs. Tracks like 'Cryin' Eyes', 'Long Haul', and 'Detours' which delve into the harsh realities that not everything is always golden and the truth in the saying that the grass is certainly not always greener on the other side, whichever side you are currently on. Songs like 'Colorado Tune' lean to the playful side of life and the pleasures it can bring, 'take a bite and smoke a pipe ain't life just so peachy", Bruce, having spent one summer in the Cache Le Poudre Valley near Fort Collins, CO sings "from the Cache Le Poudre, to the Red Rock views there and a woman who understands". To anyone who has ever been to Colorado, instantaneously upon hearing the opening track, a feeling of being Rocky Mountain high certain to come over the listener. 'Rhinestoned' is a song written in vein of the late Gram Parsons. Bruce, heavily influenced by the early Alt-Country sounds, wrote the tune late one evening after binging on Parsons' records.

On tracks such as 'Breathe' the instrumentation in the song starts vast and climatically builds throughout. The listener can easily imagine and feel the weight of an anxiety attack crashing down on your chest as layers of guitar, violin, piano, and strings come through the speakers. Bruce reminds the listener that even in times of certain dismay, always remember to "take it in and let it out, sometimes that's all you need, just breathe".

In 2019, Steven began working on his first solo album with Fredericksburg, VA's EP Jackson (Musician/engineer/producer). Alongside Jackson (lead guitar), Charlie Henry (bass guitar) and Derrick Decker (drums). Steven plans to tour throughout 2020 in support of the album release.

Venue Information:
Pearl Street Warehouse
33 Pearl Street SW
Washington DC, DC, 20024