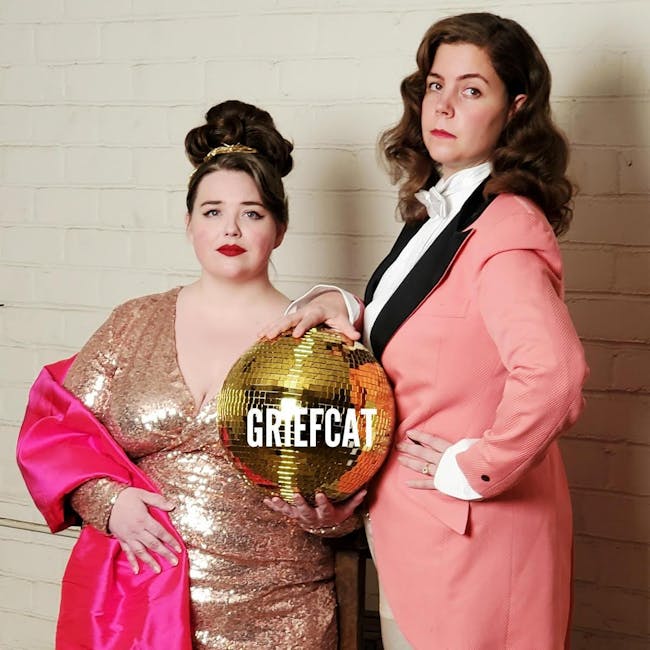 Pearl Street Warehouse Presents
POSTPONED - Griefcat Album Release Show w/ William Hinson.
This show has been POSTPONED. A new date will be announced soon. All tickets from 4/11 AND 6/19 WILL BE HONORED.
Lush harmonies and heartfelt lyrics, often with a wink or quirky twist, await you with the brilliant singer/songwriter duo: Griefcat. Described as "Local Favorites" by Washington City Paper, Griefcat is comprised of veteran singer-songwriters Louisa Hall and Nardo Lilly. Nardo and Louisa met behind the scenes at a variety show in 2015, and felt an immediate kinship after Nardo sang about a Hot Park Ranger, and Louisa about her Barista Boyfriend. They reunited to play the 9:30 Club in 2018 and vowed to form a band: Griefcat. They scheduled their first rehearsal in 2019, wrote a song about vaccines and egg rolls, and the rest is (recent) history.
Griefcat's songs range from hilarious to sincere with a unique sound akin to Flight of the Conchords, mixed with a little Dolly Parton and an indie flair. Griefcat entertains with music about the trials, joys, and tribulations of modern life. As one concert goer said, seeing Griefcat was the "the most fun I've had since Lizzo."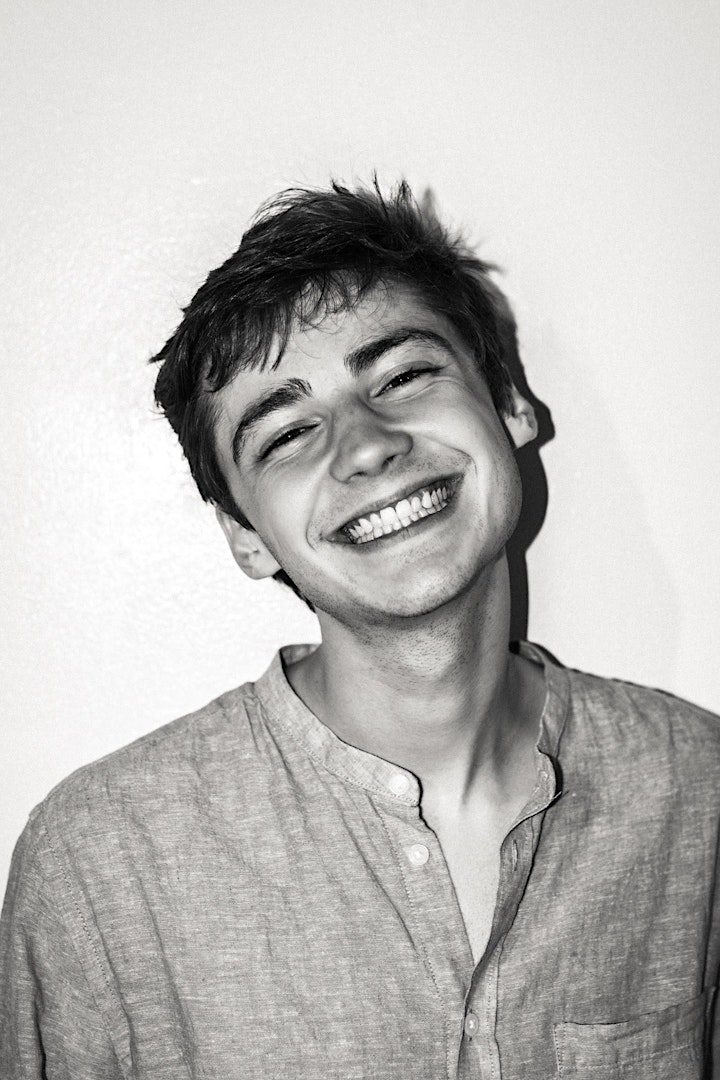 William Hinson (born March 4th, 1996) is an indie pop singer-songwriter who originally hails from Winston-Salem, North Carolina. Citing The Beatles, John Mayer, Hall and Oates, and The 1975 as his biggest influences, William fuses catchy, relatable lyrics with feel-good compositions to create a sound that has landed him performance slots on radio, festivals, college campuses, and beloved regional venues such as The Ramkat, PULP in the Orange Peel, The Mothlight, The Grey Eagle, and Cat's Cradle. William is a favorite alumni of Sofar Sounds having played Sofar NYC, Chicago, DC, Philly, Atlanta, and Boston, and was voted Sofar Greensboro's Artist of the Year for 2018. He recently returned from Europe where he played gigs in Sweden and the United Kingdom.

William's music has garnered over 2 million streams on Spotify alone, and averages anywhere from 50,000 to 70,000 monthly listeners on the platform at any given time. Vol. 1, Vol. 2 and Vol. 3 releases of his three-part EP series Elevator Music are available on Spotify, Apple Music, and all other streaming services.

In 2020, William will be releasing new music from a forthcoming project entitled Everything Will Be Okay. The first five singles Ireland, Help!, I Can't Think for Myself, Self Love, and Proximity are available now.

Venue Information:
Pearl Street Warehouse
33 Pearl Street SW
Washington DC, DC, 20024