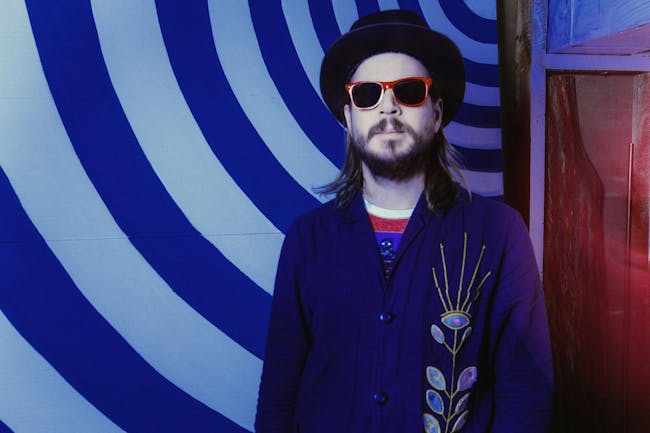 Marco Benevento 'Let It Slide" Album Release Show at Pearl Street Warehouse!
This show is G.A.
Seating will be limited and first come first serve
Tables are meant to be shared.
It's impossible not to hear freedom and excitement coursing through the veins of Marco Benevento's new studio album, 'Let It Slide.' Produced by Leon Michels (The Arcs, Lee Fields), the record introduces a gritty, soulful edge to Benevento's brand of high-octane keyboard wizardry—an uptempo, uplifting sound he playfully describes as "hot dance piano rock." For all Benevento's virtuosity on the keys though, the songs here are driven primarily by intoxicating grooves, with spare drums and minimalist bass lines underpinning infectious, intentionally lo-fi vocal hooks. The resulting vibe is a timeless one, filtering elements of vintage R&B and soul through modern indie rock and pop sensibilities and peppering it with the kind of adventurous improvisation that Benevento's come to be celebrated for worldwide. Acceptance is a recurring theme on the record, and Benevento's songs often find themselves recognizing that contentment can come only once you've freed yourself from the chains of desire and regret. Upon close listen, one can find Benevento's own personal philosophies subconsciously bubbling up throughout the songs. "You'll feel better, I'll just say / When you finally let it go," he sings on the funky "Say It's All The Same," which features vocal contributions from bandmate Karina Rykman. The hazy "Solid Gold" celebrates the simple joy of being in the moment with someone you love, while the Lennon-esque "Lorraine" (co-written with Simone Felice) grapples with loss and change, and the anthemic "Send It On A Rocket" contemplates loneliness and connection. Dubbed "one of the most talented keys players of our time" by CBS Radio, Benevento's released six critically acclaimed solo albums over the last decade, performed everywhere from Carnegie Hall and Newport Jazz to Lollapalooza and Bonnaroo, and worked in the studio and on the road with the likes of Richard Swift (The Shins, The Arcs), Jon Brion (Spoon, Aimee Mann), A.C. Newman (The New Pornographers), and Simone Felice (The Felice Brothers, The Lumineers) among others. "It's safe to say that no one sees the keyboard quite like Marco Benevento's genre-blind mashup of indie rock, jazz and skewed improvisation," the LA Times raved, while NPR said he combines "the thrust of rock, the questing of jazz and the experimental ecstasy of jam," and Rolling Stone praised "the textures and colors available in his keyboards and arsenal of manipulated pedals and effects," along with his "deceptively rich, catchy melodies and straight-ahead grooves."
Official Website https://marcobenevento.com/
Mattson 2 -
The Identical twin's deep telepathic kinship navigates colourful forms of beautiful weirdness and exotic landscapes of layered improvisation, transcending the concept of modern musical performance. The duo shimmers and shakes with the soaring modern wizardry of Jared Mattson's untamed, layered guitars and Jonathan's tribal jazz hard-bop drumming – a marvel of jazz-rock orchestration and arrangement. In April 2017, Chaz Bundick Meets Mattson 2 album "Star Stuff" found itself at #1 on contemporary jazz Billboard Charts. The brothers Mattson paid tribute to Japanese legends like Shintaro & Ryuichi Sakamoto, and Haruomi Hosono on their Spring 2018 release "Vaults of Eternity" (via Carpark)."Mattson 2 Plays A Love Supreme," (Spiritual Pajamas, 2018) is a future jazz mini symphony that shines a light into a hallway of mirrors to cast eternal reflections directly back onto the ideas and purpose of Coltrane himself, whilst challenging the very boundaries of jazz and modern pop.
Official Website http://www.mattson2.com/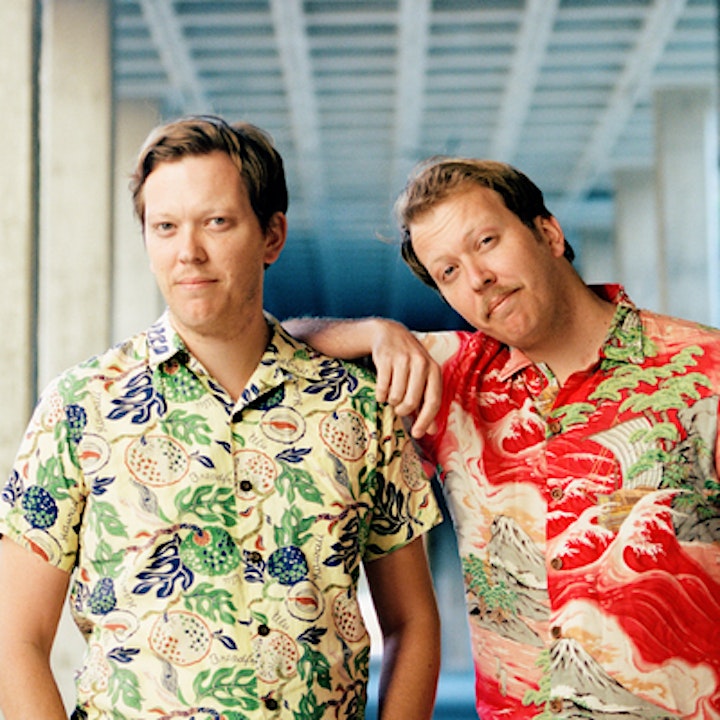 Venue Information:
Pearl Street Warehouse
33 Pearl Street SW
Washington DC, DC, 20024