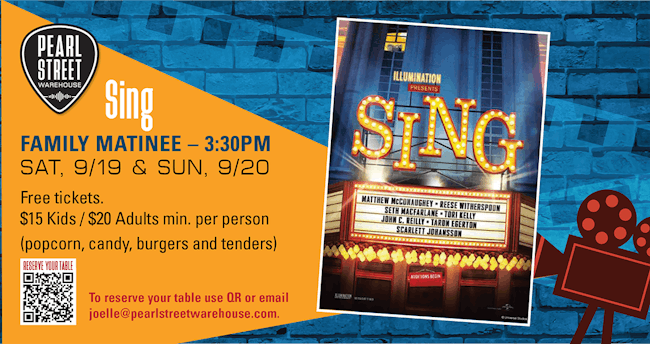 Please join PSW for a Family Movie Matinee. This weekend is the family favorite "Sing"
PSW has something for the entire family with our Family Movie Matinee's
Tickets are FREE and there is a $15 kids / $20 Adults min per person
We have amazing pitcher specials, popcorn, candy, burgers, tenders and more!
And check out additional future Family Matinee movies and our Pitcher Shows listings on the flyer below.
To reserve your table, please use QR code below on flyer or you can email joelle@pearlstreetwarehouse.com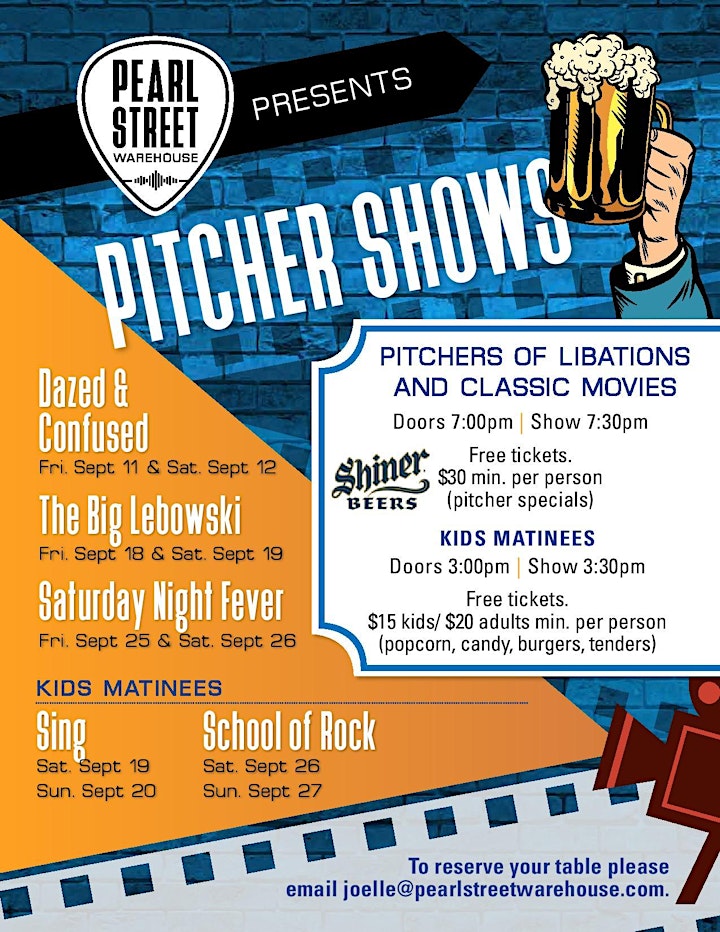 Venue Information:
Pearl Street Warehouse
33 Pearl St SW
Washington, DC, 20024