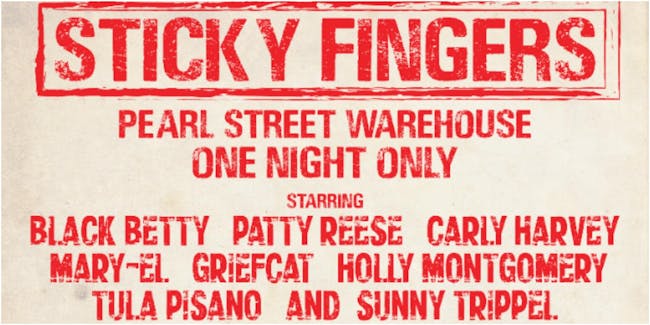 Pearl Street Warehouse & Black Betty Present
moonshine society
Carly Harvey
Griefcat
Holly Montgomery,
Tula Pisano
Billy Coulter
Rescheduled from 6/18 Sticky Fingers: A Rolling Stones Tribute
This show is rescheduled from 4/23 AND 6/18. All tickets will be honored AND receive a chance to win one of two Sticky Fingers gift bags!
Sticky Fingers - A Rolling Stone Tribute Night
Join us for an all-female fronted evening of music by the Rolling Stones celebrating the anniversary of the release of Sticky Fingers! The show will feature a set of Sticky Fingers in its entirety followed by Stones classics personally loved and selected by the starring performers.
Starring- Black Betty, Patty Reese, Mary-eL, Carly Harvey, Griefcat, Holly Montgomery, Tula Pisano, and Sunny Trippel
Featuring- Billy Coulter, Keith Grimes, Christopher Brown, Ben Tufts, Brian Simms and Ken Wenzel.
Presented by Black Betty (Moonshine Society, The Ron Holloway Band).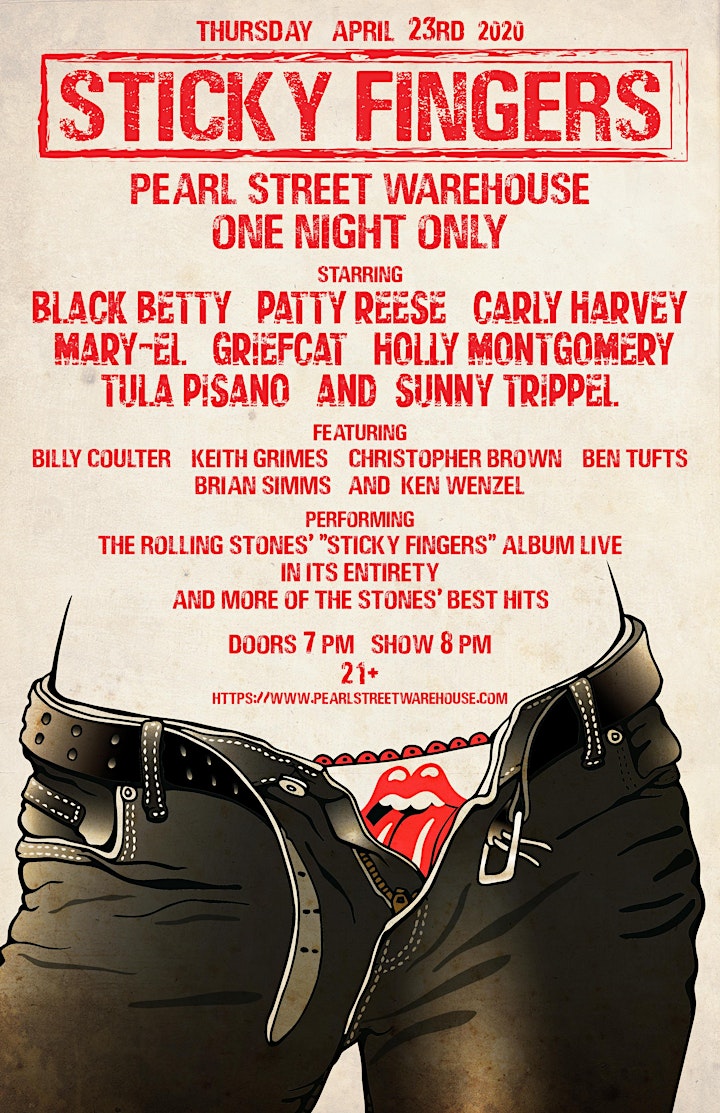 Venue Information:
Pearl Street Warehouse
33 Pearl Street SW
Washington DC, DC, 20024