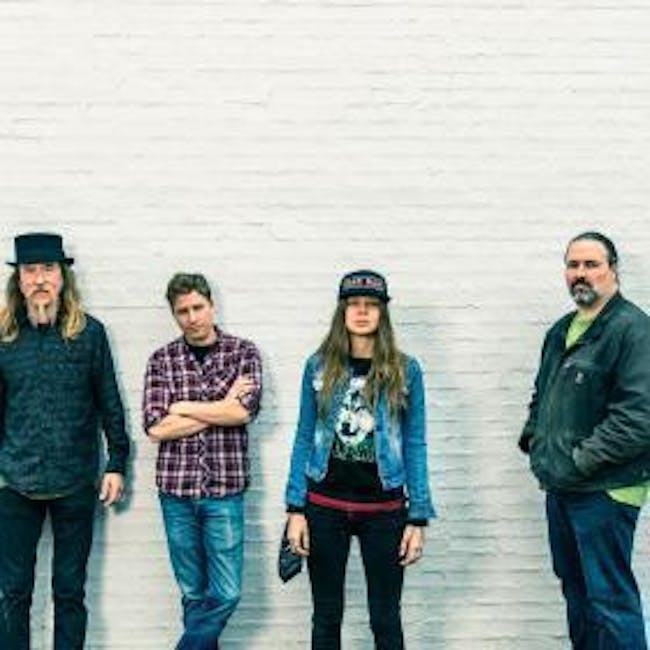 Pearl Street Warehouse Presents
Sarah Shook & The Disarmers
Mary-Elaine Jenkins
Sarah Shook & The Disarmers at Pearl Street Warehouse!
When Sidelong, Sarah Shook & the Disarmers' debut album, was released in early 2017, it quickly earned kudos for its blast of fresh, fierce honesty and sly wit. It was a welcome new voice in a genre too often mired in the staid and conventional. And while that record may have come to many as a surprise, 2018's follow-up, Years, solidifies the point: Sarah Shook & the Disarmers have moved from getting people's attention to commanding it.
North Carolina's Sarah Shook sings with a conviction and hard honesty sorely lacking in much of today's Americana landscape. Always passionate, at times profane, Sarah stalks/walks the line between vulnerable and menacing, her voice strong and uneasy, country classic but with contemporary, earthy tension. You can hear in her voice what's she's seen; world weary, lessons learned—or not—but always defiant. She level-steady means what she says. Writing with a blunt urgency—so refreshing these days it's almost startling—Sarah's lyrics are in turn smart, funny, mean, and above all, uncompromising. Sly turns of phrase so spot on they feel as old and true as a hymn. Anger that's as confrontational as it is concise. Humor that's as wry and resigned as a park bench prophet.
The Disarmers hit all the sweet spots from Nashville's Lower Broad to Bakersfield and take Sarah's unflinching tales out for some late-night kicks. At times, it's as simple and muscular as Luther Perkins' boom-chicka-boom, or as downtown as Johnny Thunders. The Disarmers keep in the pocket, tight and tough.
Sarah Shook & the Disarmers have been covered by the likes of Rolling Stone, The FADER, Noisey/VICE, The Wall Street Journal, and more.
Official Website https://disarmers.com/
Mary-Elaine Jenkins' music sounds like a premonition. Like sweat and perfume. Bourbon and salt water. Spanish moss on ruins. A product of her upbringing amidst the canopy of her Lowcountry family tree, Mary-Elaine carries herself as if she had never left the humidity of the coast. But she did. First Washington DC, then Spain, and now Brooklyn. Venturing far from home, time and space removed from her roots have further distilled Mary-Elaine's distinctly Southern charm.
Arriving in New York City in 2013, Mary-Elaine played in venues all over town and surrounded herself with a creative network that would eventually include producer / engineer Thom Beemer. Working together out of Good Child Music Studios, they were joined by Cat Popper (Ryan Adams), Lawson White (My Brightest Diamond, Tony Trischka), JJ Appleton, and Dave Hassell, to make a record as well traveled as it is rooted in the musical traditions of the Southern coast. Her debut album, Hold Still, was released in September 2018 via Good Child Music.
Official Website https://maryelainejenkins.com/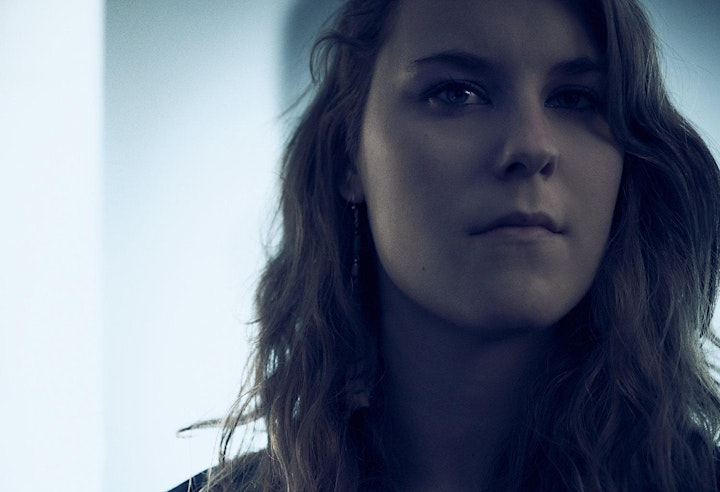 Venue Information:
Pearl Street Warehouse
33 Pearl Street SW
Washington DC, DC, 20024