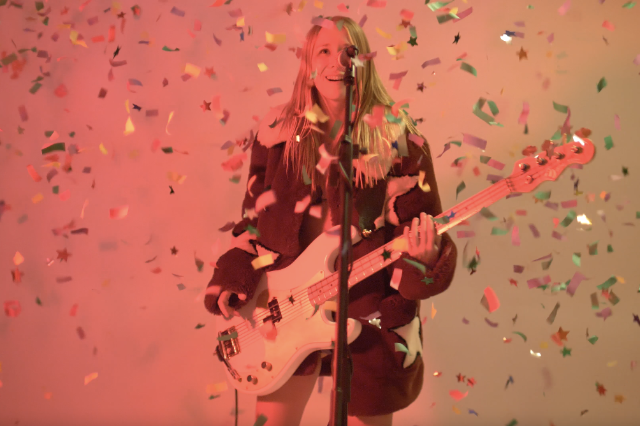 All Good Presents Karina Rykman
In 2016, Karina joined Marco Benevento's band on bass, replacing Dave Dreiwitz (Ween /Joe Russo's Almost Dead). In the many U.S. tours, trips to Japan and the UK since then, Karina has developed a permanent and powerful presence in the band, playing headlining shows, festival sets, and opening for bands such as Vulfpeck, Dispatch, The Claypool Lennon Delirium, Guster, and many more.
Aside from her gigs with Benevento, Karina's musical résumé has almost grown too large to keep track of, but includes highlights we'd be remiss to exclude: a performance on the Today Show with Julia Michaels, a now-famous soundcheck at Madison Square Garden with Phish, playing in the backing band (in front of Howard Stern and co. at Radio City Music Hall) on America's Got Talent with a flame-spewing helmet on her head, gigs with the Everyone Orchestra alongside members of moe., The Disco Biscuits, Soulive, Robert Randolph, + many more) and finally, the formation of her own band.
Karina put out two singles in 2019: Plants and Elevator, as well as two more in 2020 (City Kids & Dirty South) – the songs have garnered six-figure streaming numbers + air time on Satellite radio. A few live highlights include opening for Khruangbin at The Capitol Theatre, playing moe.down and Hulaween, and a plethora of headlining shows for ravenous fans. The group has welcomed special guests including Nels Cline, Robert Walter, Skerik, + more. And this is just the beginning for the young NYC-based bassist.
Social Links