All Good Presents - Pressing Strings w/ Travers Brothership
About This Event
Pressing Strings
are often described as a blend of Indie, folk, soul, rock, with a touch of reggae. Jordan Sokel's sincere and heartfelt lyricism soars melodically over a dynamic and tight rhythm section creating musical magic. The band was formed in 2007 when Sokel decided to leave college and pursue a life dedicated to his craft of writing and performing original music. Members include Sokel, bassist Nick Welker, and drummer Justin Kruger. To this date, the band has released a total of 6 studio LP's, and 2 studio EP's, and 1 live LP.
Travers Brothership
. Twin Brothers. Singers. Songwriters. Multi-Instrumentalists. Old Souls. At the age of 28, Eric and Kyle Travers have been writing songs together and stunning live audiences for well over half their lifetime. Growing up in the small town of Black Mountain, North Carolina , the twins were inundated with music of all kinds from a young age. Their father, and veteran of the east coast music scene, "Hurricane" Bob Travers, began teaching his sons how to play Blues and Rock music at the ripe age of 7. Papa Travers preached the importance of the blues, teaching them that it is the foundation of all American music.
This show is 21+ only.
YOU MUST HAVE A VALID PHYSICAL ID. A PICTURE OF YOUR ID IS NOT ACCEPTABLE.
No oversize bags or backpacks will be allowed into the venue. All bags/purses are subject to search. This show is G.A. Seating will be first come first serve. The Mezzanine is accessed by a staircase. For ADA seating requirements please contact the venue directly before purchasing tickets.
---
Artists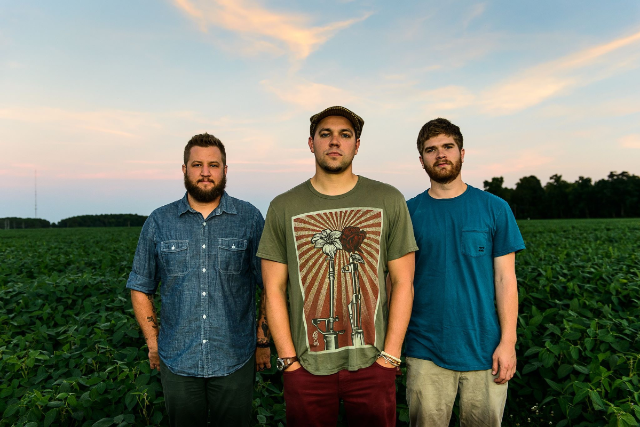 Social Links
What was started in a crowded beach house in 2006 has since morphed and grown, and morphed and grown, and morphed and grown some more...and a decade an a half into it, Pressing Strings is as active as ever. Writing, recording, releasing and touring. Singer/bandleader Jordan Sokel reflects on the process "Music is an extension of who I am, what I'm going through, what I'm feeling, who I'm close to--It's my vent to release and connect to people. It's always been comforting to me in the best and worst of times and I just want to be able to provide some of that same comfort to others"
Sokel found comfort relatively late in the creative musical process, at age 20, locked into a college major that was longer making sense. His grades were tanking but songs were being written and the choice was made to change course a focus on a life dedicated to making music.
Which at first meant waiting tables, and stocking shelves to make it work—Sokel along with longtime bassist Nick Welker and former drummer Brandon Bartlett played every type of gig, payed their dues and solidified Pressing Strings as a household name in nearby Annapolis, Baltimore, DC, and Maryland's eastern shore selling burnt cd's out of an old Samsonite suitcase.
Local radio took notice and began spinning the band's music and eventually national AAA and non-com stations across the US where the band has consistently landed on top 100 charts. They have been featured on WTMD's "Top 89 Songs of the Year" 5 times, WRNR's "Top 103" 4 times and have played major festivals like Firefly, FloydFest, PeachFest and have toured and opened for many acts including Rachel Yamagata, Sam Roberts Band, Rayland Baxter, Jerry Douglas, The Beach Boys etc…
The band's current lineup features Jordan Sokel (Vocals, Guitar), Nick Welker (Bass, Vocals), and Justin Kruger (Drums, Vocals). They are currently touring and working on new music to be released in Spring/Summer of 2022.
---
---
---