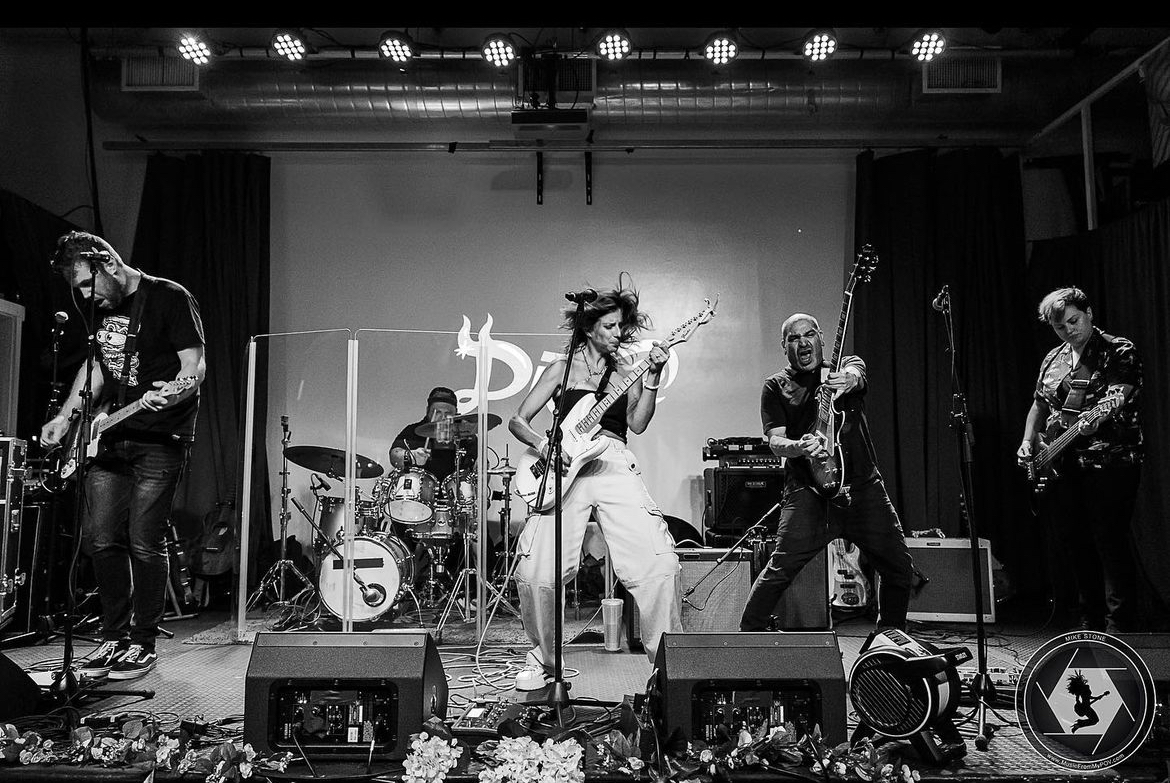 DiToro w/ Kinda Evil + Chasing Straights + Griefcat
About This Event
DC - based
DiToro
is a self professed "nostalgia addict," heavily influenced by the 90s/00s music she grew up with. She packs a punch with her catchy riffs, melodic pop hooks and high energy live show. 

facebook / instagram / spotify / youtube
KINDA EVIL
officially formed in the spring of 2022. Weaving a darkly potent blend of blues, garage, punk, and rock & roll, this four-piece gets the blood pumping with their electrifying stage presence, big hooks, soaring guitars, and explosive grooves, appealing to fans of The Dead Weather, Priests, and All Them Witches
Website / facebook / instagram / spotify / youtube
Chasing Straights
is a rock band based out of the Philadelphia area. Sam Capolongo founded the band in 2020, releasing the first EP "Hardly off the Ground" a year later. In 2021, current members Sean Gallagher and Nate Gittelman joined, creating a more diverse sound for their latest release "On to the Next One"
Website / facebook / instagram / spotify / youtube
Described as "Local Favorites" by Washington City Paper,
Griefcat
is comprised of veteran singer-songwriters Louisa Hall and Annie Nardolilli. Annie and Louisa met behind the scenes at a variety show in 2015, and felt an immediate kinship after Annie sang about a
Hot Park Ranger
, and Louisa about her
Barista Boyfriend
. They reunited to play the 9:30 club in 2018 and vowed to form a band: Griefcat.
Website / facebook / instagram
---
Artists
---
---
---
---
---