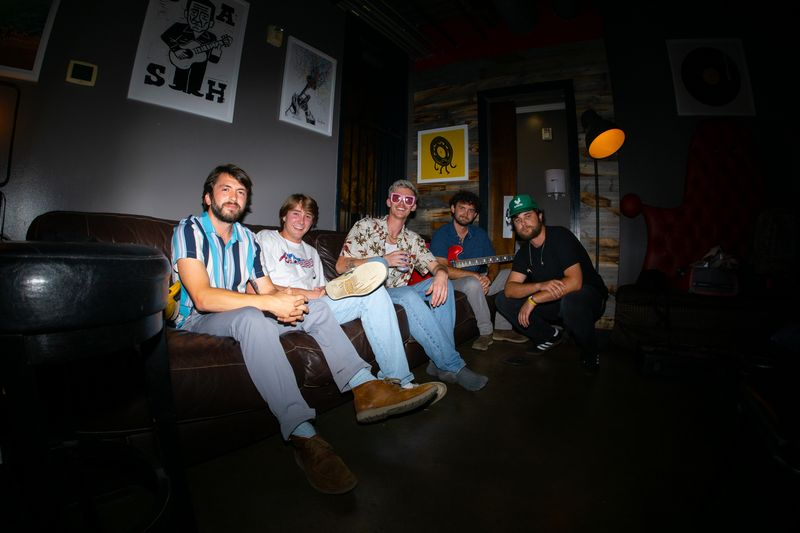 Underground Springhouse W/ Holy Rollers
About This Event
Doors -7:00pm
Showtime - 8:00pm
21+
"More of the good, less of the bad." That's the motto upon which
Underground
Springhouse
have built their sound and style. Exploring reggae, country, and funk influences within a rock 'n roll context, Springhouse has crafted a genre-bending catalog that takes listeners from beaches to back roads with ear-worm hooks and head-bobbing grooves. Their debut single, "Joyfell" (2018), has caught the ears of listeners around the country, galvanizing the band to become the touring and recording machine that they are today. Springhouse has since released a full length album, "Underground Springhouse" (2021), and two EPs, "Tom Foolery" (2019) and "I Recall" (2023), as well as a number of one-off singles. Their most recent EP, "I Recall," features five new songs and showcases the band's honing of their songwriting craft. On certain tracks the group explores newer influences like bluegrass and Americana, while on others they expand on more familiar styles like reggae and funk. All the while, the band stays true to their motto and their sound by including sing-along choruses and dance-worthy rhythms across the EP.
Website / facebook / instagram / spotify / youtube
Richmond, VA based
Holy Roller
is hitting the scene with their self titled, debut album. With roots dug deep in rock, americana, soul, and country, Holy Roller brings a sound that's as much new as it is a welcome home after too long spent away. Beautiful harmonies that seem to cry out like the rivers they were written for are paired with honest songs of love, loss, home, and heartache. Holy Roller is an absolutely compelling live performance and their recordings are both intimate and exciting, from the homesick, "Oh, Virginia", to the R&B steamroller, "Muscle Up." By way of the stage or by way of their debut album, this a group that wants to take you back to the front porch they grew up on. Holy Roller is a drinking buddy and an arm around your shoulder.
Website / facebook / instagram / spotify / youtube
This show is 21+ only.
YOU MUST HAVE A VALID PHYSICAL ID. A PICTURE OF YOUR ID IS NOT ACCEPTABLE.
No oversize bags or backpacks will be allowed into the venue. All bags/purses are subject to search. This show is G.A. Seating will be first come first serve. The Mezzanine is accessed by a staircase. For ADA seating requirements please contact the venue directly before purchasing tickets.
---
Artists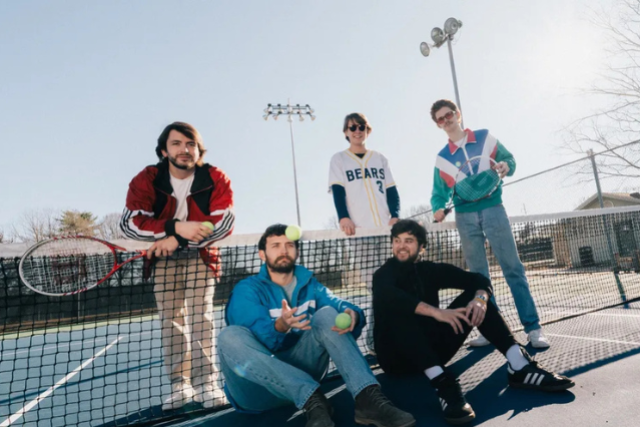 Social Links
Underground Springhouse is a rock n roll outfit hailing from Athens, Georgia. Noted for their authentic sound and distinctive blend of herbs and spices, Springhouse's music draws inspiration from funk to freeform – rock to reggae. Galvanized by the success of their debut single, "Joyfell," Springhouse has since released two EP's (both studio and live) and most recently, in April, released their debut, self-titled album. They've been featured performing at the Georgia Theater and 40 Watt, and have opened for such artists as The Wailers, Steel Pulse, The New Mastersounds, and Sunsquabi. Springhouse will be hitting it hard this year, playing everywhere for everyone, so be sure to keep your eyes peeled and belt buckled for when Underground Springhouse comes to town.
---
---
---